How to watch Netflix securely with SwitchVPN
SwitchVPN allows you to access Netflix securely from anywhere in the world. In order to watch Netflix you need to connect to streaming servers in US or UK.
You can easily filter the streaming servers for Netflix using the filter tab in server list.
Open SwitchVPN App and uncheck "Automatically Select Server"
Now open the server list and click on filter icon and select Streaming , this will show you all the list of servers using which you can securely watch Netflix from anywhere.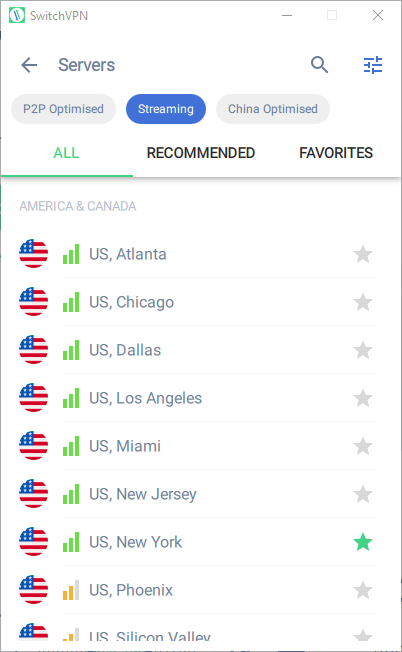 Now select any server from list, If you would like to watch UK netflix, then select London server and if you would like to watch US netflix, select any US server from the list and click on connect
That's it! Once you are connected, you can now open Netflix and start watching
---
---